Never make a bad hire again
For small and medium-sized enterprises (SMEs), hiring is a necessity, and a good indicator of growth. But many managers still dread it.
It's no mystery why. Hiring is often a major source of stress. It's time-consuming. It's expensive. And above all, it's fraught with risk. Hire the wrong person, and in a couple of months, you're right back where you started — only now you've lost time, productivity, and opportunity.
If you don't dial in your hiring, those losses start to add up. It slows growth, and it also damages morale (meaning you may have to do more hiring as people leave).
Here's the good news: There is an extremely common problem at the root of most bad hiring. And it has a very simple solution.  
The problem is the lack of a coherent, data-driven hiring strategy. The solution, of course, is to implement one! Here's how Sovran HR can help:
Pre-Hiring Assessments
To hire the right person for the job, you need to know who you're hiring.
Resumes, references, and interviews will only tell you part of the story. A good pre-hiring tool, in the hands of someone who knows how to use it, will tell you the rest.
Sovran HR is an authorized provider of PXT Select, an industry-leading pre-hiring assessment with a 30-year track record of success. PXT Select helps you understand a candidate's personality and character traits. It gives you a clear picture of their strengths and weaknesses, and lets you match people to the roles they're best suited for.
There are no crystal balls in HR. But a proven pre-hiring tool, expertly administered, is the next best thing!
Pre-Screening and Background Checks
You can teach skills — but not character.
For this reason, you need to know about a candidate's work-related values before you hire them.
Sovran HR uses the Step One Survey to provide insight into a person's work ethic, reliability, and integrity. This screening tool will also uncover red flags: a history of employment problems, or a propensity for risky behaviors like substance abuse and theft. In addition, we can perform full background checks on candidates when necessary.
Pre-screening is the key to hiring trustworthy, dependable people. It also reduces costly hiring mistakes, employee theft and fraud, and turnover.
Onboarding
Successful onboarding is often the difference between an effective, motivated employee — and one who struggles or quits after a few months.
Onboarding has several objectives. You want new hires to get up to speed quickly. You also want to set the right tone for their tenure at your company. And, of course, you want to make them feel welcome!
Sovran HR will show you how to build an onboarding program that accomplishes this. You'll be able to give your new hire a seamless start, and set up an orientation and training program that turns them into a productive member of the team as soon as possible.
We can also help you develop an employee handbook that is informative and engaging: one that gives your new employee all the background knowledge they need in a concise, easy-to-digest format.
In addition, we can work with you to create 30-60-90 day plans for all new hires. This will help keep them on track, and help you diagnose and address performance issues early on, before they can take root.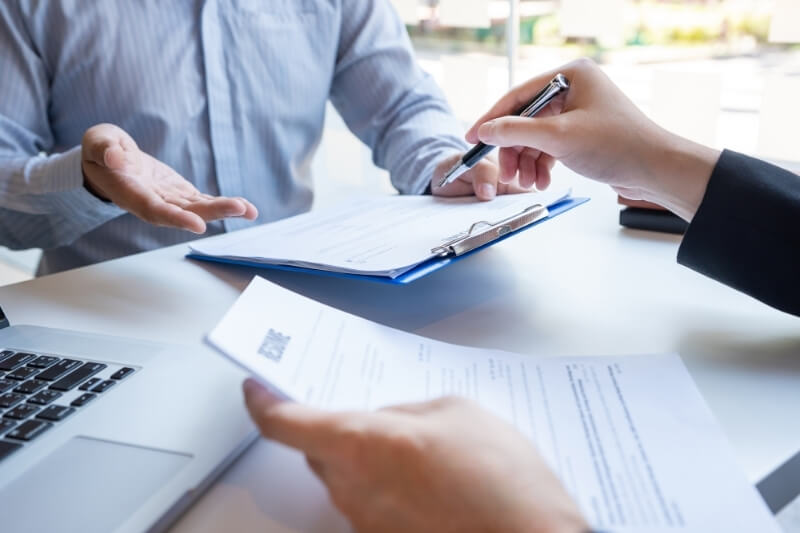 If you're growing fast, you need a highly motivated team that's firing on all cylinders. 
An underperforming team is a drag on growth. Lack of morale can lead to costly turnover. And productivity issues don't go away when you get bigger — they just scale.  
Sovran HR has proven solutions that improve employee performance, reduce turnover, and make leadership teams more effective. Here's how we can help:
Performance
Everyone says that they want a team of high performers. But what does that actually mean? And how can you tell if your employees are headed in the right direction?
Sovran HR can work with you to develop a clear set of standards and expectations for your teams, and to implement a comprehensive, data-driven system that allows you to measure performance accurately.
If you have struggling employees, we can set up realistic and highly effective improvement programs to help them turn things around. We can also partner with your HR team to create training and cross-training programs for your employees, making continuous improvement a part of your company culture.
Motivation and Retention
If you want to avoid costly turnover (and a never-ending cycle of hiring), you need to improve your retention numbers.
The best way to do this is to make sure that your team is motivated, engaged, and fulfilled.
Sovran HR offers safe, anonymous engagement surveys that show you what your employees are really thinking.
If problem areas are detected, we can help you implement motivational programs to improve morale and engagement — and address the root causes of employee dissatisfaction in a fair and transparent way.
"Since working with Sovran HR, our company has lowered turnover — and our employees are reporting greater job satisfaction."
Therese Smith, CFO, The Homestead Companies
Documentation
What's the best way for an employee to handle a particular task?
In most situations, there's actually a clear "right answer" to that question. But if your employees don't know that answer, they'll end up working at cross-purposes — or worse yet, they'll do the wrong thing.
This is why good documentation is so critical. It helps clear up confusion, and eliminates waste and duplicated work.
Sovran HR can work with you to document your most important procedures, or even to develop full procedure manuals if that's what you need. With our company's strong IT background, we can also show you how to leverage your existing IT infrastructure to automate some parts of the documentation process.
A growing business is constantly taking on new challenges — and some of those come from the growth itself!
These are often things you've never had to worry about before. For this reason, it's smart to work with an experienced partner who can help you manage rapid growth effectively.

Sovran HR's tools and services will put your company on the path to sustainable, long-term growth.
Succession Planning
Promoting from within is the best way to build a strong and loyal leadership team. But you need to promote intelligently and systematically.
Sovran HR offers succession planning tools that allow you to promote more effectively. We can help you make sure that someone who wants to move up the ladder is truly prepared, and has the skills they'll need to do the job.
We can also use the results of our PXTS assessments to ensure that an individual is a good fit for a specific leadership position. These assessments also provide insight into the best way to help a freshly promoted leader adapt to their new responsibilities, as well as potential areas of conflict with their direct reports.
By matching people to leadership roles properly, and by treating them in a way that's appropriate to who they are as a person, you can create a work environment where your leaders and front-line employees alike are happier, more satisfied, and more productive.
Change Management
Growth is good, but growth means change. For many of your employees, that change may be disruptive or even a little bit scary. Sovran HR's change management solutions make the process far easier on everyone involved.
If you just need some temporary help for an overstretched team, we can set you up with interim support, on site or remote, to get you through your growing pains.
If you're dealing with larger changes, we'll help you prepare for them internally. Our proven change management strategies will help you win buy-in from your leaders, and communicate changes clearly to your teams.
When it's time to make those hard decisions — rightsizing a team, cutting a program or department — Sovran HR can show you how to do this fairly, compassionately, and with a minimum amount of disruption. We'll help you analyze the data so that you can see all of your options (maybe even a few you didn't know you had). Over the years, we've found that many companies are able to accomplish what they need through intelligent planning and simple attrition.
HR Training and Auditing
A high-performing HR team is a powerful asset to a growing business.
Sovran HR will help your HR staff optimize their performance by sharing our proven tools and strategies. In addition, we offer HR mini-audits and full HR audits that can help your HR team identify areas for improvement and focused training.
Sovran HR isn't meant to be a replacement for your HR department. The way we see it, our job is simply to help your HR pros do their jobs better than ever before!
Office
7601 Clifton Road
Fairfax Station, VA  22039
Mailing Address
PO Box 2450
Merrifield, VA  22116-2450

Contact
Phone:
+1 (703) 273-8100
Business Hours:
Monday – Friday 9 AM – 5 PM